News
IMPROVE YOUR SKATING OVER THE SUMMER!
posted May 30, 2023, 3:12 PM
CANSKATE/HOCKEY SKATING SKILLS over the summer!
Registration link here: https://forms.gle/zBsmwooLWpQuMrk89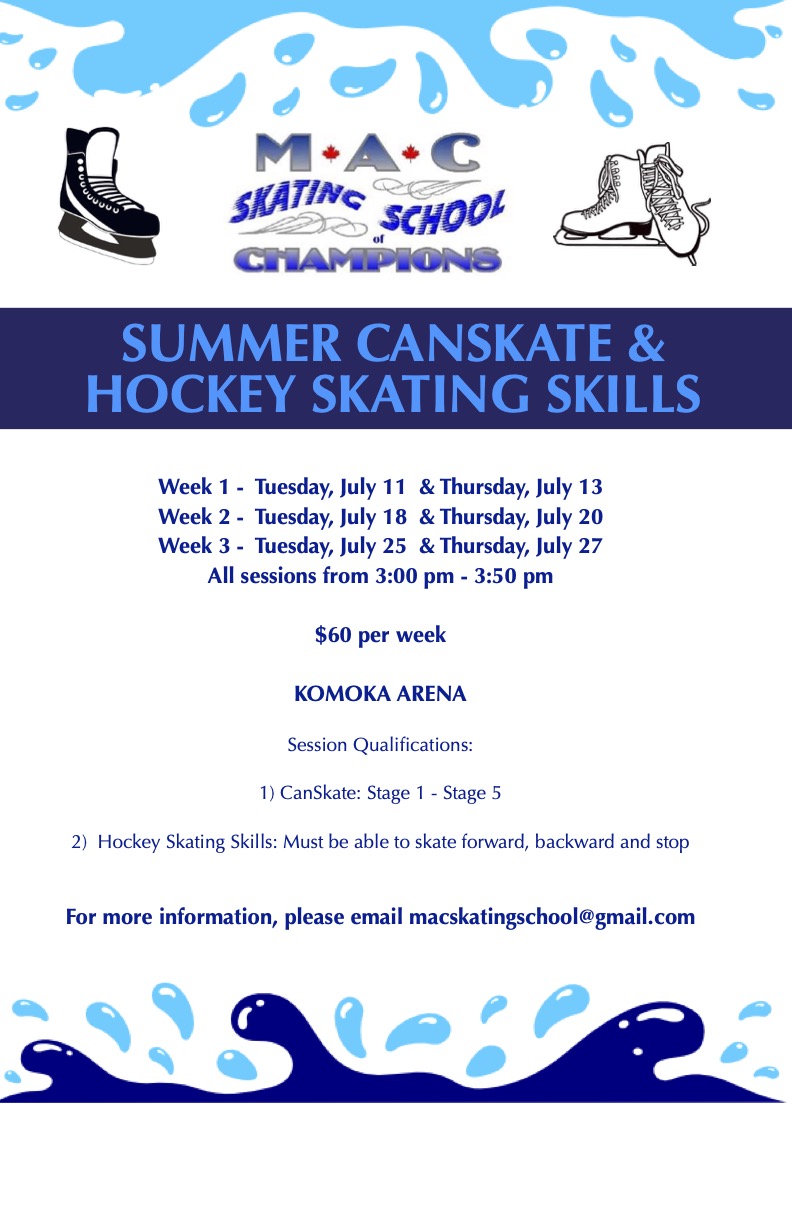 SUMMER SKATING SESSIONS AT KOMOKA ARENA STARTING JULY 10TH
posted May 30, 2023, 2:58 PM
SUMMER SKATING INFORMATION: starting July 10
Full days (8 AM - 4 pm Monday-Friday) WEEK #1 - July 10 - 14 / WEEK #2- July 17-21 / WEEK #3 - July 24 -28
Half days (noon - 4 pm Tuesday & Thursday only) WEEK #4 - August 1 & 3 / WEEK #5 - August 8 & 10
Registration Link here : STARSKATE / Competitive Skate
Group Lessons available for "M" STARSkate (Intro/Junior)

Contact macskatingschool@gmail.com for more information
2023 CLUB ANNUAL MEETING OPEN TO ALL!
posted May 24, 2023, 9:37 AM
The Ilderton Skating Club will hold our Annual General Meeting (AGM) on Monday, June 19th 7 PM at the Ilderton Arena. There will also be the option of connecting virtually. Contact the office directly if you wish to receive the link to attend.

The AGM is held annually to review the past year and confirm the volunteer board members for next season. All skating parents, adult skaters, and coaches are welcome to participate in the meeting. This is a great opportunity to learn about the operations of the club.
Our club is a non-profit organization run by volunteers. This allows the club to cover costs and pass on low skating fees to the skaters. To be successful we need volunteers to serve on the board and other volunteers to donate their time and skillsets for various activities.
We have board positions available for the 2023/2024 season. If you are interested in learning more about this role or have interest in donating your time in other ways, please feel free to contact us at ildertonskate@execulink.com, or reach out to any of the current board members. If you or someone you know would like to join our board, you can find the nomination form attached below.
During the AGM, we will also conduct a formal vote for the 2023/2024 board of directors at this meeting.
Please mark June 16th on your calendars to attend the AGM - We look forward to your attendance!
Frank Brandys
Secretary,
Board of Directors
CONGRATULATIONS KATHY!
posted May 3, 2023, 12:00 PM
CONGRATULATIONS to our own KATHY BLEAK who was awarded the SKATE ONTARIO VOLUNTEER COACH AWARD for 2022-23. Could not think of a more deserving coach!!!
Kathy has announced her retirement from full-time coaching. Even though her 'skates' will be very hard to fill, we have no doubt that this is not the end of her involvement in our club. We are hoping to see her smile in the costume room or golf course or wherever she is needed....even back on the ice :)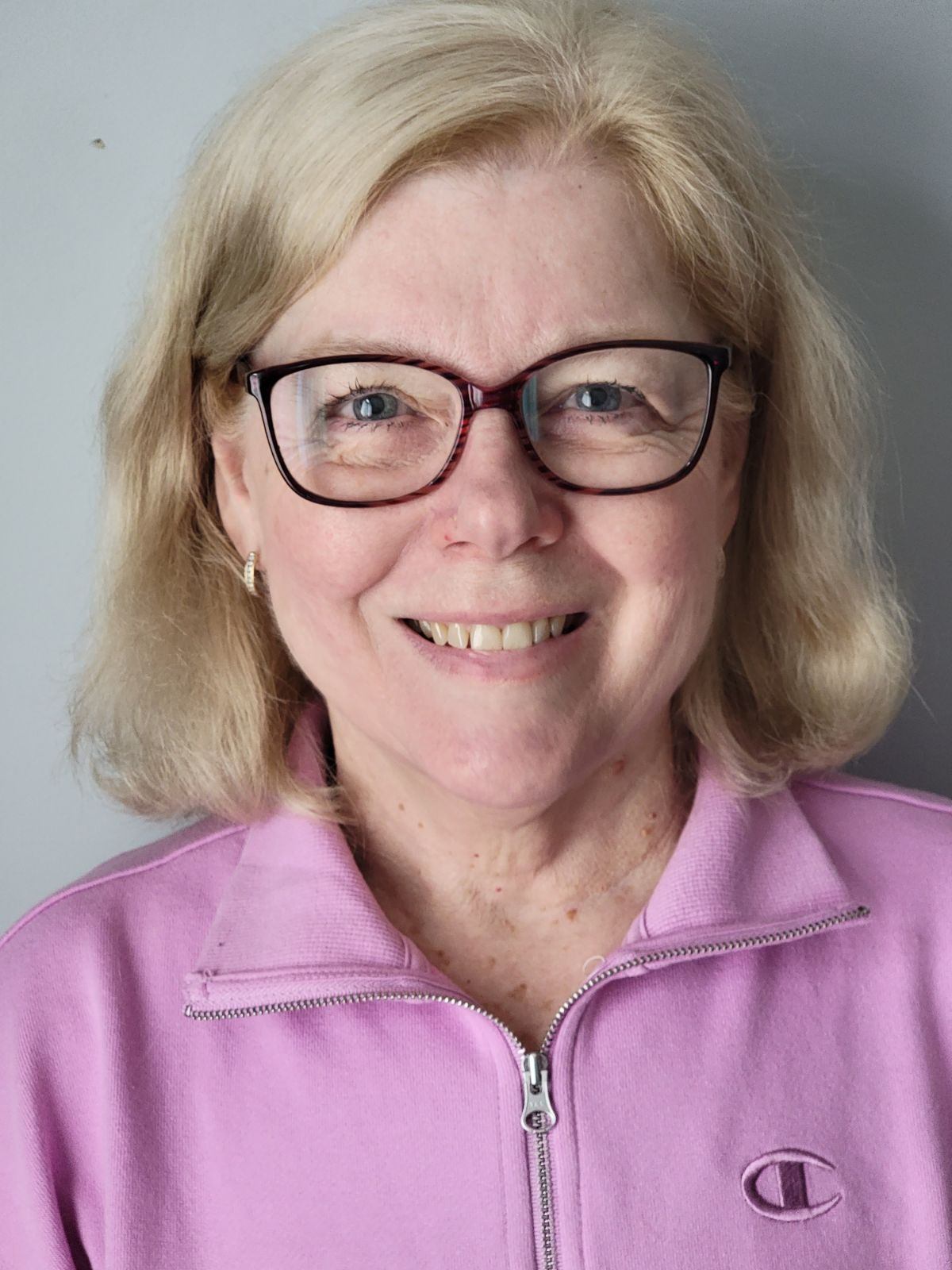 50TH ANNIVERSARY GOLF TOURNAMENT - FEW SPOT OPEN!
posted May 1, 2023, 12:42 PM
FORE!! ⛳️🏌️‍♀️
This is for all our golf loving friends.
50th ANNIVERSARY GOLF TOURNAMENT coming Sunday June 4tth, 2023.
Echo Valley Golf Club at 1:30 pm

All funds raised will be invested into our local competitive skaters.

Participate as a golfer, sponsor, donate a silent auction prize and come join the FUN!!

Golf, dinner, prizes and silent auction included in the festivities!

Sponsorship opportunities unlimited.
Not a golfer.. why not join us for dinner and festivities!
COST: $150/golfer ($600 Foursome) or $50 dinner Only. E-transfers accepted at ildertonskate@execulink.com
SPONSORSHIP FORM: REGISTRATION FORM: