Synchronized skating
Synchronized skating is a specialized branch of skating distinct from the other figure skating disciplines. It generally involves a group of 8 or more skaters performing various group formations and maneuvers. 'Synchronized' refers to the importance of unison, the accuracy of the formations and the synchronization of the team. A well balanced synchronized skating program contains maneuvers such as circles, lines, blocks, wheels and intersections. The difficulty level of these maneuvers is enhanced by step sequences, free skating moves, holds and transitions incorporated into or between each of these maneuvers during the program.
2022-23 synchro teams
For the upcoming season, we are excited to have 7 teams

DEVELOPMENT Tier
STAR 3 (Beginner)
STAR 4 (Elementary)
COMPETITIVE Tier
STAR 4 (Pre-Juvenile) – Provincial level
STAR 6 (Juvenile) – Provincial level
NOVICE – Canadian level
JUNIOR – Canadian level
ADULT
Adult 2 – Nationals/Provincial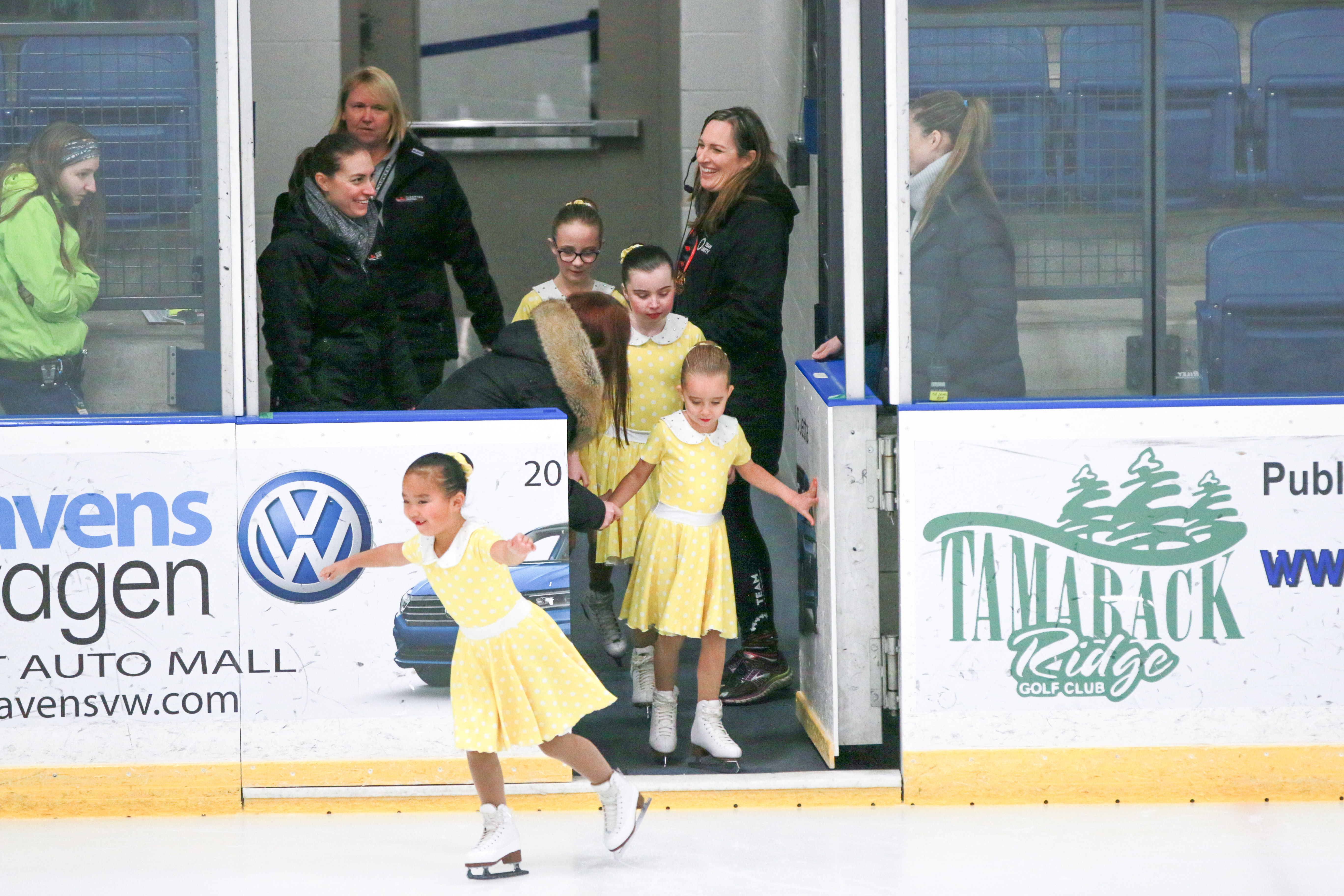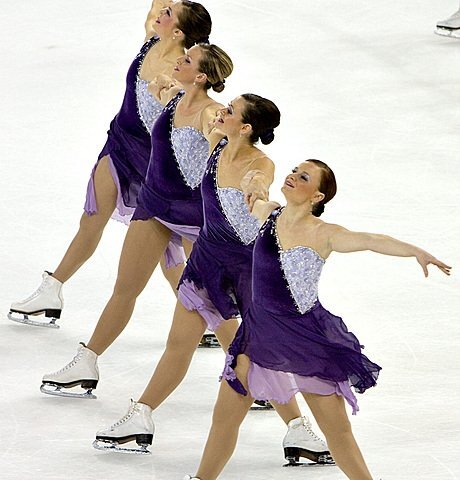 COACHES INDUCTED INTO
SKATE CANADA HALL OF FAME
We are so honoured to have Cara Moir & Sheri Moir Desantis coaching our High performance teams as well as some of our Development teams! They started skating synchro here with Ilderton skating club and then were members of Team Canada 1 that captured the World title in 2009 in Zagreb, Croatia. This team was the first ever Canadian team to win GOLD at the World Synchronized Skating championships.
They were inducted into the Skate Canada Hall of Fame in 2015 in the athlete category. The Hall of Fame was developed to pay tribute to athletes, builders and professionals who have made a significant impact on Canadian figure skating.
Cara & Sheri continue to bring their level of competitiveness, skating skills and enthusiasm to our skaters every day!!
ICE IGNITE JUNIOR 2023 Cash Calendar
Congratulations to the following winners from our Cash Calendar. Thank you to everyone for your continued support!
ICE IGNITE JUNIOR TEAM

CASH CALENDAR - January 2023 Winners

Week #1
Ticket #
Name
Week #2
Ticket #
Name
Week #3
Ticket #
Name
Week #4
Ticket #
Name
Jan 1st
106
TOM EDWARDS
Jan 8th
815
TANNER WARD
Jan 15th
Jan 22nd
Jan 2nd
310
KIM FRIED
Jan 9th
777
PAUL MOIR
Jan 16th
Jan 23rd
Jan 3rd
041
KAREN ANDERSON
Jan 10th
627
CAROL ANN WOODLAND
Jan 17th
Jan 24th
Jan 4th
311
HEATHER SIGL
Jan 11th
324
BONNIE MCKELLAR
Jan 18th
Jan 25th
Jan 5th
307
MAREN LEONARD
Jan 12th
304
PAIGE SZEVER
Jan 19th
Jan 26th
Jan 6th
318
BRANDON WILSON
Jan 13th
393
SHARI DRUMMELSMITH
Jan 20th
Jan 27th
Jan 7th
268
JESSICA BYCRAFT
Jan 14th
756
CHRIS & JANET ANNIS
Jan 21st
Jan 28th
Below are the ICE Ignite Committee members. Feel free to reach out to them with any questions.
2022-2023 ICE Ignite Synchro Committee
Synchro Director – Carol Moir iceignitesynchro@gmail.com
Synchro Coordinator -Tammy Bycraft
Synchro Fundraising Coordinators – Sheila Marcoux / Carrie Passi iceignitefundraising@gmail.com
Synchro Coaches Representative – Cara Moir / Sheri Moir
Synchro Marketing Officer – Lisa Veillon
Program Administrator – Alma Moir