News
CALLING ALL STARSKATERS OR HOCKEY PLAYERS TO BECOME A PROGRAM ASSISTANT ON OUR CANSKATE SESSIONS!
posted Sep 25, 2023, 6:37 PM
Become a Program Assistant!!
How old do you have to be? Minimum age of 9 years. If you are younger then 10, then you must have passed a STAR 3 test.
What do I have to do? Attend a mandatory P.A. training day on Saturday Oct. 7, 2023 at Ilderton Arena from 2 - 4:30 pm.
How to sign up? Contact the office by Oct. 1st and a detailed schedule with be sent to you.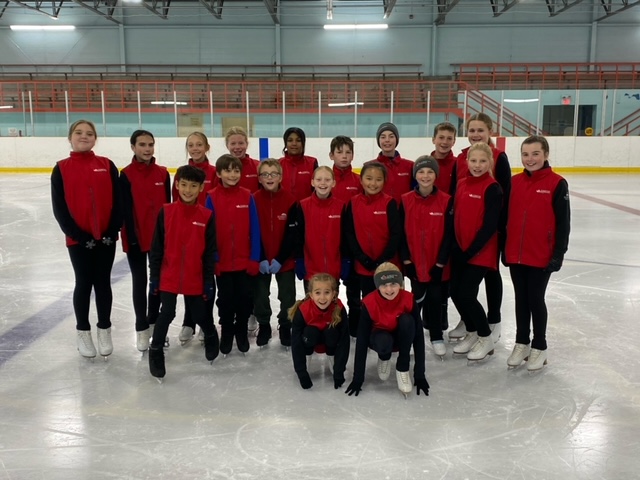 NEW AND BY POPULAR DEMAND!!! AN ADULTSTARSKATE SESSION IS ADDED TO OUR FALL SESSIONS!
posted Sep 12, 2023, 4:18 PM
NEW and by POPULAR DEMAND!!!
2023 FALL ADULT STARskate 10 week session.
Starting Fri. Oct. 13th - Dec.22
8:00 - 8:50 pm at MEDWAY arena (London)
Registration link is NOW open!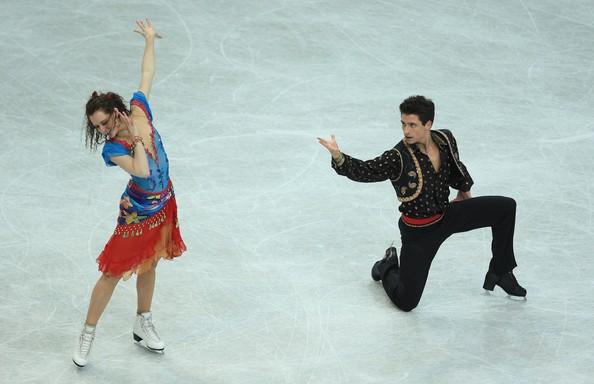 2023-24 CANSKATE / INTROSTARSKATE REGISTRATION INFORMATION
posted Sep 5, 2023, 9:59 AM
REGISTRATION TO OPEN Sept 6th, 2023
REGISTRATION LINK : FALL CANSkate/IntroSTAR Registration
PLEASE NOTE:
2023-24 FALL CANSkate (Oct-Dec) registration will open in September. Registration link will be up on our website by end of August.
Registration will be a first come-first serve basis. New this year -

only

credit card payment or e-transfers will be accepted to hold your spot.
For more info, email the office at ildertonskate@exceulink.com
CanSKATE Information:
We run the flagship Skate Canada learn-to-skate program 'CANSkate' with instructions by NCCP trained Professional Coaches.
We run 2 sessions - FALL (October - December) / WINTER (January - March). Priority registration for WINTER classes will be given to our FALL participants.
Skaters

must be 3 yrs of age

as of Dec.31,2023 to participate in either session.
Sessions are held at the following arenas:
Tuesday at Medway arena (London): CANSkate A/B 5:00 - 5:40 pm/ PreCANSkate & PreHockey 5:40 - 6:10 pm
Saturday at Ilderton arena: CANSkate B from 3:00 - 3:40 pm/ CANSkate A from 3:40 - 4:20 pm / PreCANSkate & PreHockey from 4:20 - 4:50 pm
Sunday at Komoka Wellness Centre : CANSkate B from 1:30 - 2:10 pm/ CANSkate A from 2:10 - 2:50 pm / PreCANSKate & PreHockey 2:50 - 3:20 pm / Parent & Tot from 3:20 - 3:50 pm
FALL programs start in October 2023 / WINTER programs start January 2024
More Program information is on our website under the Programs tab/CANskate
IntroSTARSkate Information:
This is our learn-to-figureskate program. Skaters MUST have their Stage 5 badge from CANSkate to register.
Sessions will include group lessons at an additional charge. This cost will automatically be added to your program fees.
Skaters can also add lessons from one of our Professional Coaches on the session.
This session is a FULL Winter session. Oct. - Mar.
Sessions are held at the following arenas:

Tuesday at Medway arena

(London) 6:20 - 7:20 pm /

Saturday at Ilderton arena

1:00 - 2:00 pm /

Sunday at Komoka Wellness Centre

12:30 - 1:30 pm
INTERESTED IN TRYING BEGINNER SYNCHRONIZED SKATING?
posted Aug 30, 2023, 1:33 PM
Are you interested in trying Synchronized skating and have passed at least CanSKATE Stage 4?
Come & try it in September - free of charge!
Saturdays Sept. 9 & 16th at Komoka Wellness Centre from 2 -3 pm .
Come and give it a try!
NOTE: Remember helmets are mandatory if you have not passed Stage 5.
ADULT SYNCHRO PRE-SEASON SKATE
posted Aug 30, 2023, 1:13 PM
Mark on your calendars!! Pre-Season Skates coming soon!
Sunday September 10,17,24 at Komoka Arena 1:30 - 3 pm
Cost : Skate Canada / Ilderton Club fee $125 . If you have Skate Canada 2023-24 membership with another club, $66.30 only.
*** This fee MUST be paid prior to going on the ice. E-transfers to ildertonskate@execulink.com or bring a cheque payable to Ilderton SC.
Share with your friends......new members are always welcome to come and give it a try! Come join the fun!!!!
2023-24 FALL/WINTER STARSKATE & COMPSKATE TO START SEPTEMBER 5TH. REGISTRATION NOW OPEN
posted Aug 14, 2023, 9:30 AM
For all those STARSkate/COMPSkaters starting in September 2023:
For those STARSkate (including IntroSTAR) that want to start in October 2023:
REGISTRATION will open September 6, 2023
Schedule starts on Oct. 2nd
FALL/WINTER STARSkate schedule: schedule STARSkate winter23-24(tentative).pdf
CONGRATULATIONS KATHY!
posted May 3, 2023, 12:00 PM
CONGRATULATIONS to our own KATHY BLEAK who was awarded the SKATE ONTARIO VOLUNTEER COACH AWARD for 2022-23. Could not think of a more deserving coach!!!
Kathy has announced her retirement from full-time coaching. Even though her 'skates' will be very hard to fill, we have no doubt that this is not the end of her involvement in our club. We are hoping to see her smile in the costume room or golf course or wherever she is needed....even back on the ice :)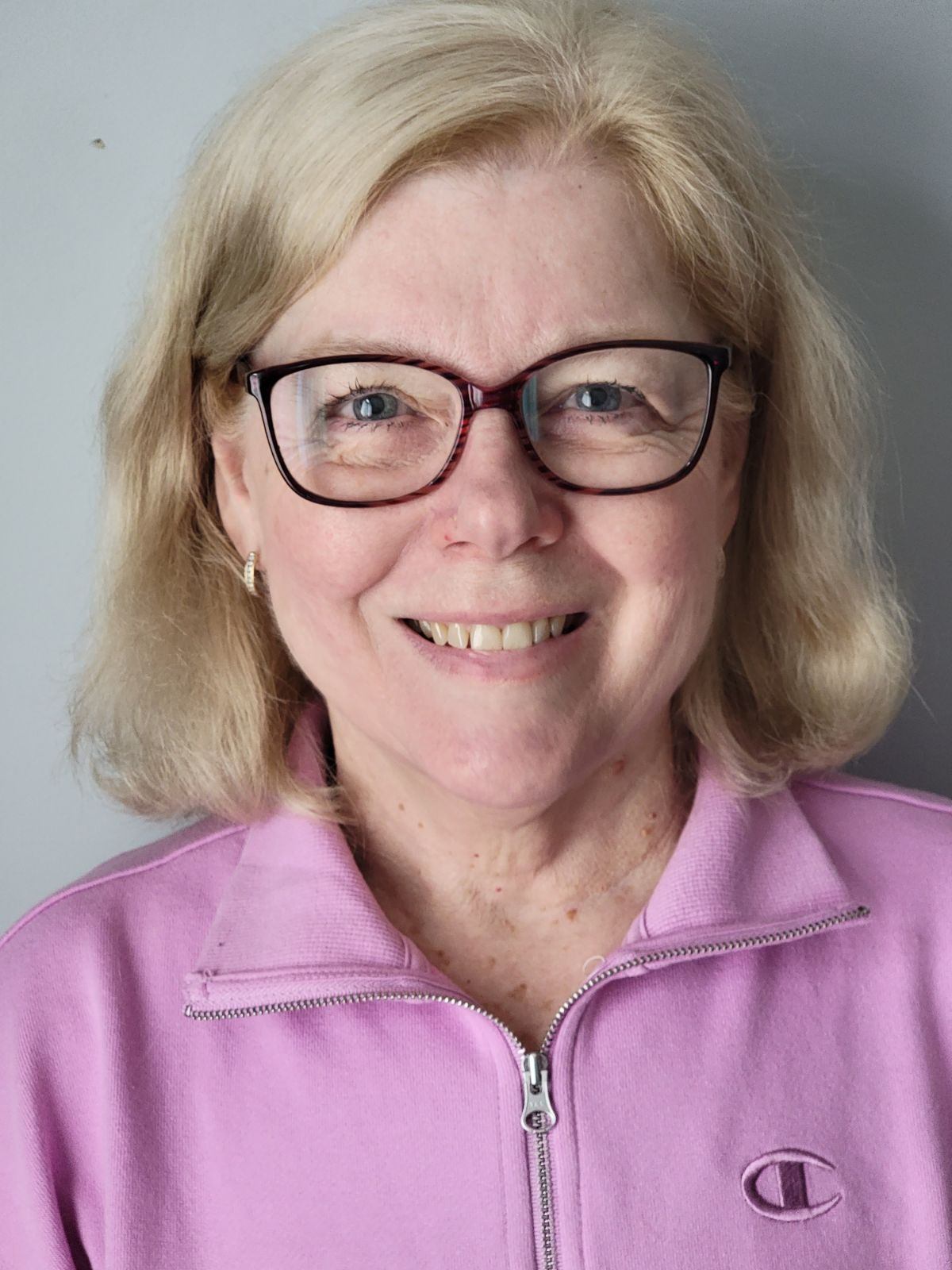 50TH ANNIVERSARY ICE SHOW 2023
posted Apr 18, 2023, 11:47 AM
Thank you to all our volunteers for helping out wherever we needed you. We have the best community ever!
Also a special thanks to our skaters!! We could not do it without your passion & dedication to our club!
Here's the link to the amazing pictures from Danielle Earle for the Sunday only show.
Enjoy!
NEW THIS SPRING ** SYNCHRO FREESKATE/DANCE SESSION FOR NOVICE - SENIOR SYNCHRO SKATERS!
posted Mar 29, 2023, 12:15 PM
** NEW THIS SPRING SESSION**
2023 SPRING SYNCHRO FREESKATE/DANCE SESSION
5 Weeks Starting April 17th – May 15th
Wednesday 8:00 pm - 9:20 pm (no session on April 26th)
At KOMOKA Wellness Centre
Registration Link: https://forms.gle/kXT8F7sRjCMMXnR96
ONLY $200.00 for 5 sessions (includes Group Lessons)
ü Must have competed on a Novice or Junior level Synchro team 2022 – 2023 season
SPRING SKATING REGISTRATION LINKS
posted Mar 9, 2023, 1:03 PM
MAC's SPRING SKATING hosted by Ilderton Skating Club - REGISTRATION INFORMATION
Canskate link -
IntroSTAR link-
Adult STAR-
STARSkate -
BRING ON THE FUN -ILDERTON!!!
posted Feb 17, 2023, 11:20 AM
Just announced............we are hosting!!!
BRING ON THE FUN - ILDERTON on April 22-23, 2023 at Komoka Wellness Centre.
Bring ON the Fun (BOTF) is a pilot event series. The intent of this series is to provide a team-based, fun opportunity for skaters and clubs to participate in a variety of categories and contests that foster team spirit and comradery. All participants will receive handwritten feedback and ribbons for all categories, and awards/recognition for Skills Contests and the Best Of Contests.
Categories and skills contests are open to 3 different assessment levels:
STAR 1 & STAR 2
STAR 3 & STAR 4
STAR 5 +
For all the info: https://skateontario.org/event/bring-on-the-fun-ilderton/
For registration: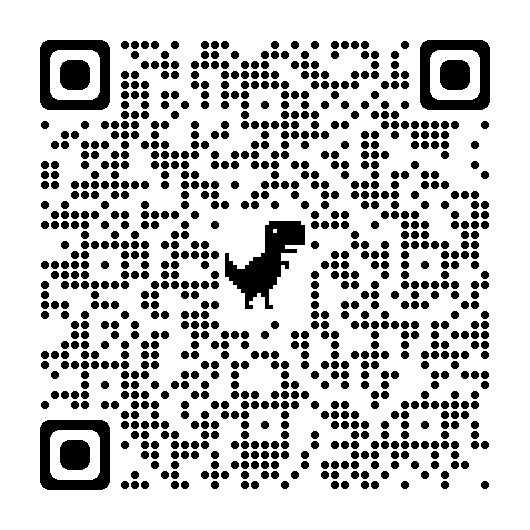 See you all there!!
50TH ANNIVERSARY ICE SHOW APRIL 1 & 2, 2023
posted Feb 13, 2023, 6:52 PM
Lots of help is needed to make our upcoming ICE SHOW a SUCCESS!
People to help with costumes - sewers or crafty people
People to help with set-up and take-down of backdrop and lights
People to help with running a spot light during the shows
People to help with admissions table
People to help with dressing rooms during the shows
and much more!
If you have a talent to offer or can help with one of the above areas, please contact us at the office.
Thank you!!
UPCOMING SESSION CANCELLATIONS
posted Feb 13, 2023, 6:43 PM
Please note that all sessions are cancelled on the following dates:
Monday Feb. 20th - Family day. Komoka & Ilderton sessions are cancelled.
March Break - from & including Monday March 13th - Sunday March 19th. All sessions are cancelled.
Enjoy your family time!