News
ICE IGNITE POP-UP STORE NOW OPEN!!
posted Oct 16, 2023, 10:18 AM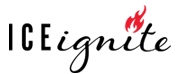 ICE Ignite skaters, family & friends!!
Our ICE Ignite Pop-Up store is now open and will ONLY be open until Oct. 28th.
New items include black leggings & a tote along with all our awesome clothing!
LINK for store: https://titaninkapparel.com/ice_ignite/shop/home
Don't miss out!